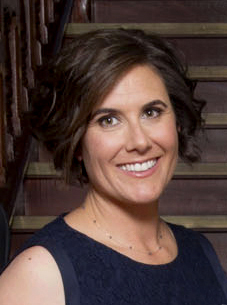 Background
Dr Julia Powles is a legal researcher at the University of Cambridge on two pioneering tech-law projects, on a cross-appointment between the Faculty of Law and the Computer Laboratory.
Dr Powles has nearly a decade of experience in intellectual property law. Her PhD at the University of Cambridge concerned the inventive concept in patent law. This built on her broader expertise in intellectual property developed in private practice at Minter Ellison Lawyers, during her master's degree at the University of Oxford, and as speechwriter for the Director General of the World Intellectual Property Organization in Geneva.
Dr Powles holds undergraduate honours degrees in law from the University of Western Australia and science from the Australian National University. She has worked on scientific research projects in medical genetics, environmental risk, biophysics and plant physiology, and clerked for Justice Garry Downes AM when he was a judge of the Federal Court of Australia and President of the Commonwealth Administrative Appeals Tribunal. The latter position involved work on administrative law, intellectual property and national security.
Research Focus
Dr Powles' current projects focus on data sharing, artificial intelligence and healthcare, privacy and security in connected environments, ethics in big data research, automated decision-making, and patenting in the life sciences.
The principal project is the Cambridge Cybercrime Centre, which aims to redefine data sharing between industry and cybercrime researchers, setting best-practice standards in privacy, security, analytics and ethics. The second is Managing EveryThing, an impact-acceleration project on data control for ubiquitous computing environments (the 'Internet of Things'), focusing particularly on the cultural sector, in association with a number of leading British institutions. I am also working on pan-European implementation of the 'right to be forgotten', patent issues in biotechnology, health and artificial intelligence, and Uber and regulatory arbitrage.
Publications 
Dr Powles' selected publications include:
For more of Dr Powles' publications, see here.