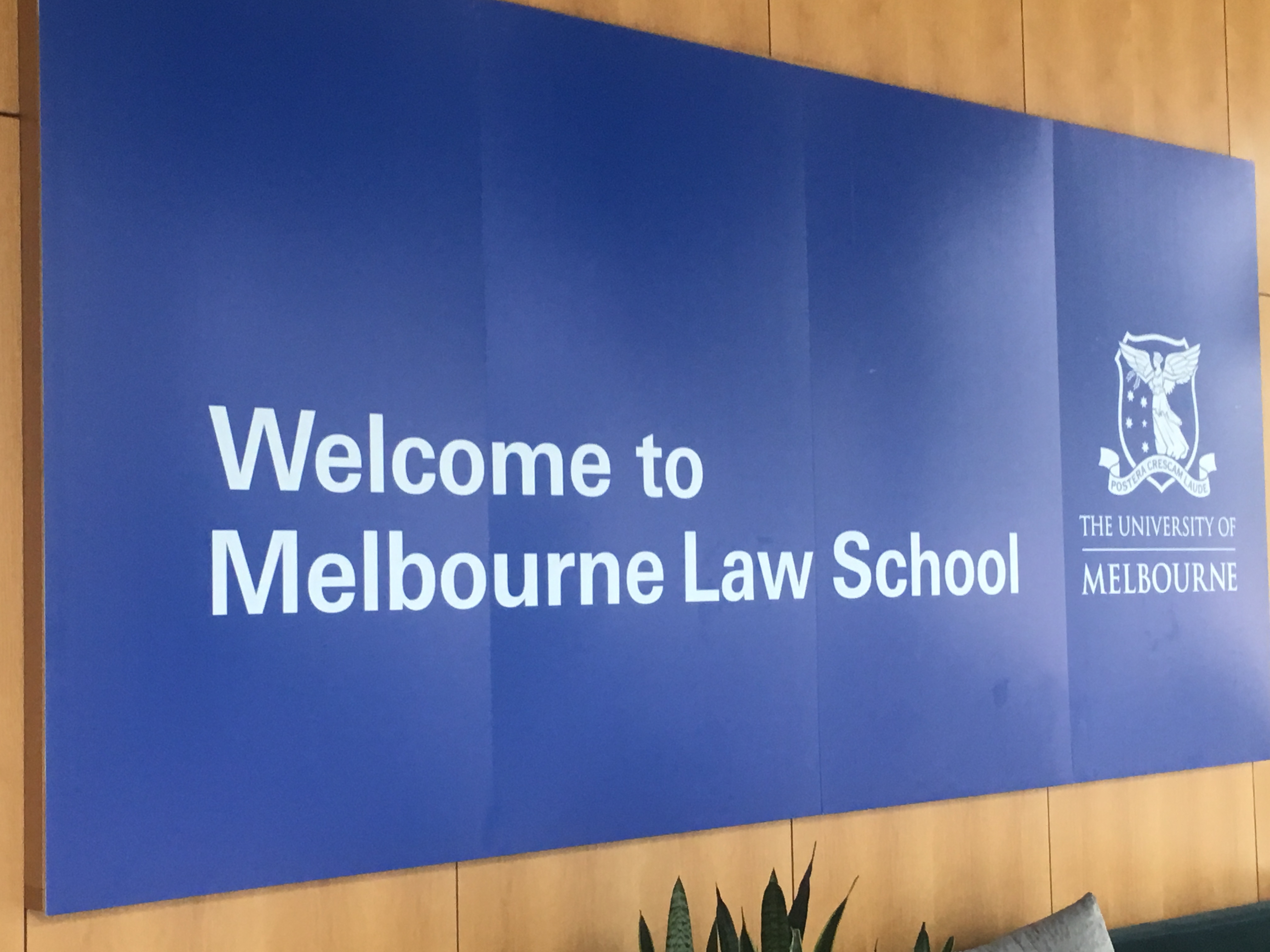 Dr Kathy Liddell (LML Director) has recently returned from teaching a new Health Law and Emerging Technologies subject at the University of Melbourne; strengthening the already substantial links between the University of Cambridge's Faculty of Law, and Melbourne Law School.
The subject examined ways in which law is affecting, and being affected by, the latest advances in medical technology. It covered a variety of fascinating technologies including genetic, big data analytics, regenerative, therapeutic, and reproductive technologies. It challenges students to think not only about the future of medicine, but the future of human life itself. Are legal systems dealing with these issues in adequate, legitimate, and strategic ways? 
Classes were highly discursive, and utilised literature and case studies to cover controversial topics such as precision medicine, gene editing, the role of intellectual property law in facilitating medical innovation, the shifting boundaries of human reproduction, and replacement and regenerative technologies  for human organs and tissue.
The course was attended by lawyers of various seniority and senior medical professionals, which made for stimulating interdisciplinary discussions and debates. 
The subject can be taken by JD students, Masters of Law students, Specialist Health Law Masters students (who have two years professional practice in a relevant degree) and as a single subject by students studying at Melbourne University. Contact Paula O'Brien at Melbourne Law School for more information.