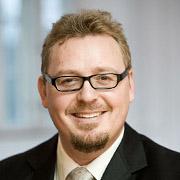 LML Visiting Scholar             
Autumn 2016                        
Background
Professor Timo Minssen is Professor of Biotechnology Law, specialising in legal aspects of biomedical innovation, at the University of Copenhagen (UCPH), Centre for Information & Innovation Law (CIIR). In 2016, Professor Minssen has been appointed as Visiting Research Fellow at the University of Cambridge, and has also been Visiting Research Fellow at the University of Oxford, Harvard Law School and the Chicago-Kent College of Law, as well as Max Planck stipendiate at the Max Planck Institute for Innovation & Competion in Munich. He was trained in the German Court system (Referendariat), worked for a short period at the European Patent Office (EPO) and was engaged in interdisciplinary epigenics-research at the Swedish Pufendorf Institute for Advanced Studies in Lund.
At the University of Copenhegen, Timo is scientific advisory board member of the Copenhagen Centre for Regulatory Sciences (CORS). He also heads the Copenhagen Biotech and&Pharma Forum (CBPF) and is PI and WP leader in four interdisciplinary pharma- & biotech- related research projects concerning User Generated Law, Synthetic Biology, Biobanking, Personalised Medicine, Additive Manufacturing and large European research infrastructures. He is a frequent lecturer on a variety of biotech and pharma related topics with many publications in leading international journals. In 2012 he published a study on the patentability of biopharmaceutical technology in Europe and in the U.S., which was awarded with the Swedish King Oscar stipendium. He is also a regular contributor on Harvard Law School's "Bill of Health" blog. At present he is finalising a book on pharmaceutical competition law with Oxford University Press.
Research Focus
Whilst in Cambridge, Professor Minssen's research will concentrate on several publications which are close to completion. These cover the areas of:
Patent law issues in 3D bioprinting,
The interface of biopharmaceutical IPRs and competition law,
Standardisation in systems biology, IPRs and user-generated solutions, and
Legal issues in the gene editing revolution.
In addition, he will participate in panel discussions and present on on:
Clinical trials, data transparency and IPRs at the C5 Life Science IP Summit in London, 20-21 October
Patent Failures on Life Science Frontiers in Oxford, and
Patenting DNA at the 2016 Philomathia Symposium at the University of Cambridge. 
Publications 
Professor Minssen's recent publications include:
Standards, Data Exchange and Intellectual Property Rights in Systems Biology. van Zimmeren, Esther; Rutz, Berthold; Minssen, Timo, accepted and forthcoming in Biotechnology Journal, 17.10.2016.

Separating sheep from goats: A European view on the patent eligibility of biomedical diagnostic method, Minssen, Timo; Schwartz, Robert, in: Journal of Law and the Biosciences, 1–8, doi:10.1093/jlb/lsw019

More competition law-FRANDly IPR policies: A solution to SSOs' problems of self-governance? Kokouline O, Minssen T, User Generated Law: Re-constructing Intellectual Property law in the Knowledge Society. ed. / Thomas Riis. Northampton, MA : Edward Elgar Publishing, Incorporated, 2016. p. 148-179

A "ray of hope" for European stem cell patents or "out of the smog into the fog"? : -An analysis of recent European case law and how it compares to the US . / Nordberg, Ana; Minssen, Timo, in: I I C - International Review of Intellectual Property and Competition Law, Vol. 47, No. 2, 07.03.2016, p. 138-177.

Amicus brief in Ariosa v. Sequenom: Why the U.S. Supreme Court should grant the petition for a writ of certiorari, Minssen T, Schwarts R., available at: http://www.scotusblog.com/wp-content/uploads/2016/04/32880-pdf-Dhuey.pdf .

Reconciling IPRs and openness in biobanking. Verlinden, Michiel; Minssen, Timo; Huys, Isabelle, in: European Intellectual Property Review, Vol. 38, Nr. 1, 01.01.2016, s. 1-4.

Enforcing patents in the era of 3D printing. Ballardini, Rosa Maria ; Norrgård, Marcus; Minssen, Timo, in: Journal of Intellectual Property Law & Practice, Vol. 10, Nr. 11, 22.10.2015, s. 850-866.
For more of Professor Minssen's publications, see here.